Waiting to Launch
When the St. Louis Blues were minutes away from winning their 1st Stanley Cup, I was sitting alone in the Seedlogic office, repeatedly hitting refresh on my keyboard like I was RZA playing a drum machine. Why you ask? Our client, Mano's Wine, holds the exclusive wine and bubbly license for the St. Louis Blues and with a current score of 4-1 —I knew we were about to move some bottles.
All of our paid ad campaigns were designed and built days ahead of Game 7, so why didn't I just turn them on from my phone at the watch party with our client? Well friends, that's why I'm writing this blog post.
Monitoring Realtime Site Content
At 9:41pm CT, the Blues Twitter account made it official.
At 9:42 I activated all the Blues Championship bottles in Shopify (because we kept them hidden for obvious reasons), QA'd the site and our campaigns one more time, then set everything live. *blast off*.
A few minutes later I could hear cars blasting Gloria from the street, fireworks started, and the site traffic started its own fireworks show.
Before I continue, it's worth mentioning that our client's last agency couldn't fix a bug on the site that prevented them from adding or editing any product pages. Obviously that was a big problem, so we had to frantically build them a new site in less than a week. We pulled it off , but only had two days of testing before this massive influx of (likely drunk) hockey fans bombarded the site.
So — naturally — I opened a beer, pulled up Google Analytics Realtime dashboard and Shopify's Live View Analytics, and waited for something to break.
The conversion rate on our client's old site was 2.10%. My goal was to beat that number. After some data started to roll in, I noticed that we were barely beating the old benchmark with a 2.27% conversion rate. Good, not great, and definitely well below my expectations.
Then I checked the Realtime Content report in Google Analytics. I noticed almost all of our traffic was searching for St. Louis Blues rather than clicking through on our navigator bar.
I immediately checked the site and noticed that St. Louis Blues was not prominently featured. I then adjusted the menu bar to feature the Blues before any other team on the site. This small change immediately gave the conversion rate a 30% lift. Then I added every relevant variation of "St. Louis" and "Blues" I could think of (even misspellings) as tags on the products. Another 15% lift.
We closed June 12th with a 4.92% conversion rate, and smashed the client's single-team revenue numbers over the next 14 days.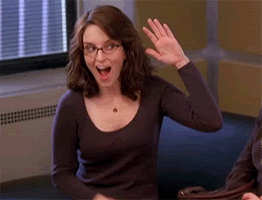 ---
SHARE