How To Accurately Measure Offline Conversions
A difficult and often frustrating part of any direct-to-consumer business is accurately knowing how you acquired your customers. It's much easier for digitally-exclusive brands, with digital analytics being fairly intuitive and out-of-the-box Ecommerce platforms (like Shopify, Woocommerce, Bigcommerce and others) offering additional measurement tools to verify the accuracy of tools like Google Analytics.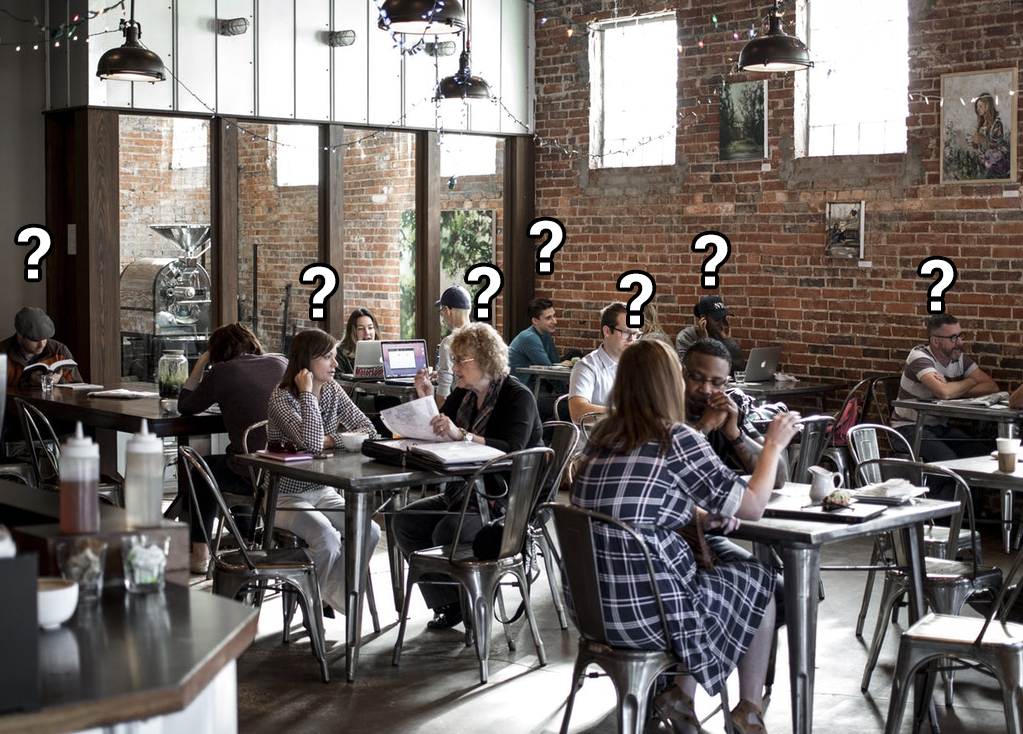 Do you *really* know where your customers came from?
The big disconnect comes when a seller only sells through a physical location, or has both an online store and offline (brick & mortar) store. How do you tie offline purchases back to marketing campaigns? What do you do if a Facebook campaign is performing poorly on Ecommerce but your offline sales doubled since you started running Facebook ads? Is that enough evidence to validate the Facebook campaign's effectiveness? You see people browsing your store, ordering off your menu and buying your services—but what truly convinced them to visit your store?
What Not To Do
"I have a card customers fill out."

"I ask them during their order where they saw our store."
Asking someone in person (or a survey) if they saw an ad online is not very effective. A person's memory is proven to be inaccurate and their own bias and ego influence their answers.
What to do instead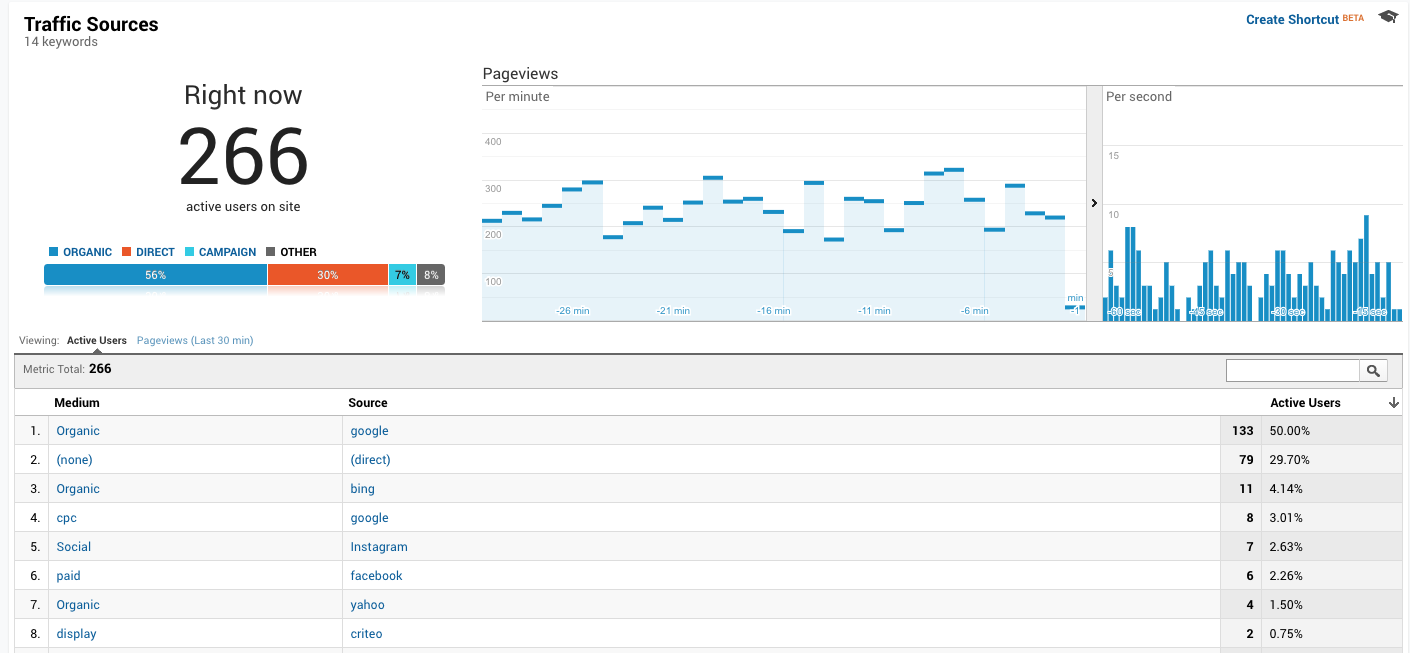 Anyone remotely familiar with an ecommerce store (or any website for that matter) should know Google Analytics (if not, we can help). It clearly shows you where you users came from and the impact they're making on your business. How would this look like in an offline setting?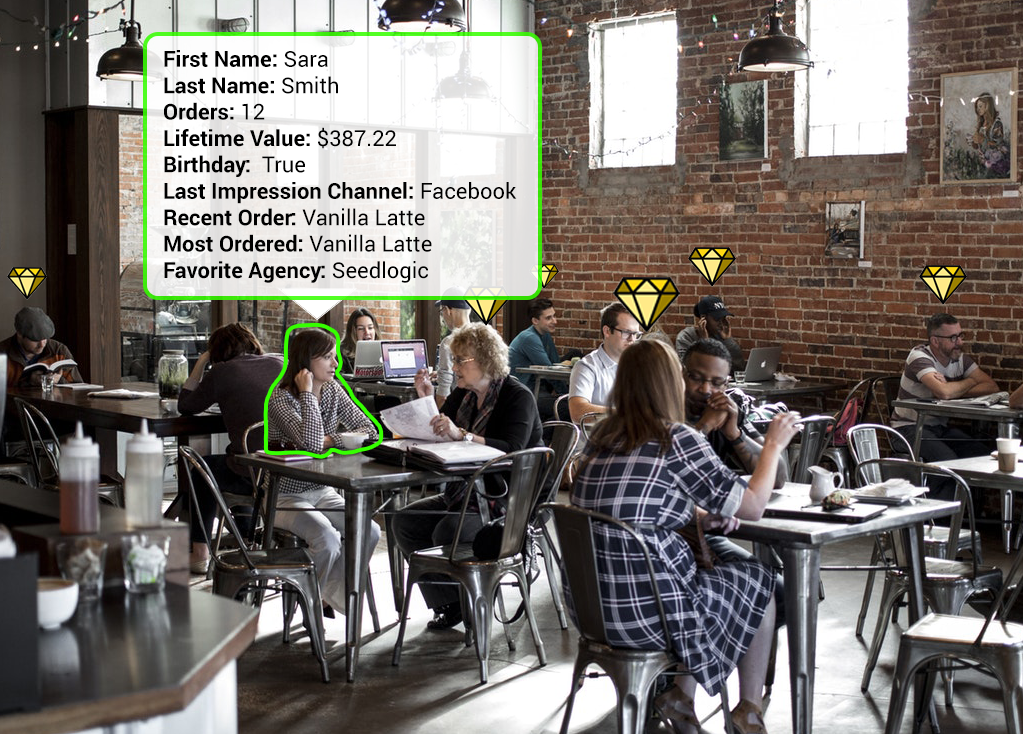 How in the not-so-distant future a store owner may use an augmented reality app to view their customer's information – even which ads they saw online
Although we're not in that future quite yet, there are still ways to effectively measure offline conversions and understand more about who your customers are, where they came from and the total value they each bring to your business.
How to Use Facebook To Measure Offline Conversions
Facebook describes an offline conversion as:
transactions that occur in your physical business location and other offline channels after people see or engage with your Facebook ads.
Here is how you get started.
Step 1: Compile your customer information
Before diving into the setup and measurement of offline conversions, please know that in order for this to work you need to have some basic customer data such as name, email or phone number and conversion data (appointment, purchases etc...) for Facebook to look at. If you don't have this, don't sweat! We'll walk through a couple strategies to obtain your customer's information.
Step 2. Upload your customers' offline event data
A) Inside of your Facebook Business Manager, navigate to Offline Events inside the navigation main menu.

B) Create an offline data set by selecting "Add New Data Source" for your offline data
C) Add your offline customer data file to the newly created data source. Facebook will begin mapping your data attributes to column data types.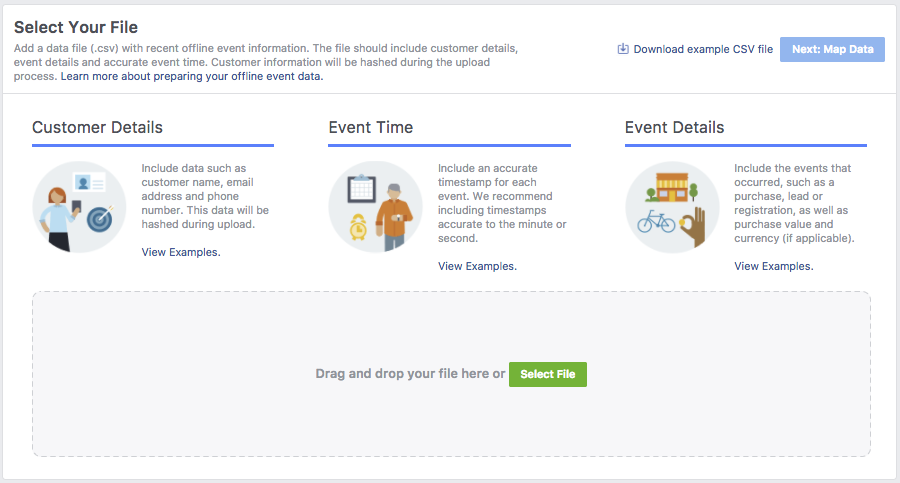 D) From there, you should be able to preview your new data table and resolve any errors or issues.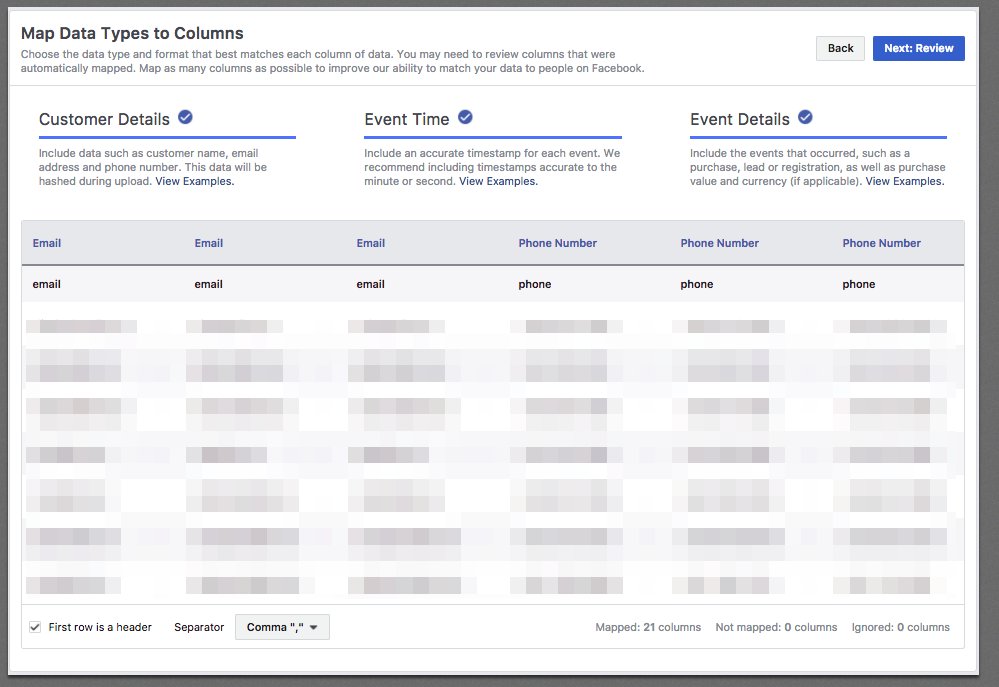 E) Next, complete your data upload. From here, Facebook will show you a report on the number of events and rows it's matched and if any errors have occurred.
Measuring Offline Conversion Performance
Now that your data set is uploaded, you can look at your campaigns inside of Ads Manager and measure performance.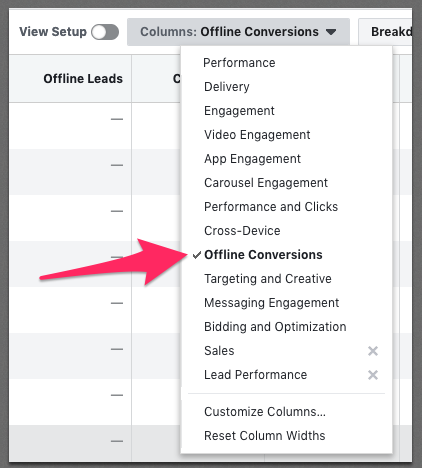 You can either build a custom report or use the default. Simply click the column drop down and select "Offline Conversions".

And there you have it, offline to online attribution.
"Is there a way to automate this?"
Yes! Using an API partner like Zapier, Segment and others will allow you to automatically upload your offline customer data to Facebook. This will ensure that you always have an up-to-date lists inside of your Facebook account.
"This is great, but I don't have any data"
This is where things can get tricky. The best place to obtain purchase information is during the transaction and the best mechanism to capture data is your Point of Sale system. POS systems such as Square, Index and Lightspeed all have the ability to capture data for use in Facebook offline conversions. But not all shop owners have these systems, so what then? One solution is through customer loyalty apps. It can be as complex as building something custom (like Starbucks rewards) or as simple as an iPad with a static form. At minimum, if you can capture name, email or phone number, you can begin measuring offline conversions.
Need help with offline attribution? We can help!
Get Started
---
SHARE